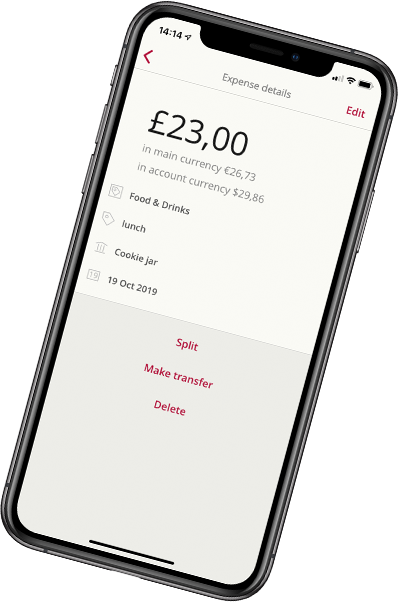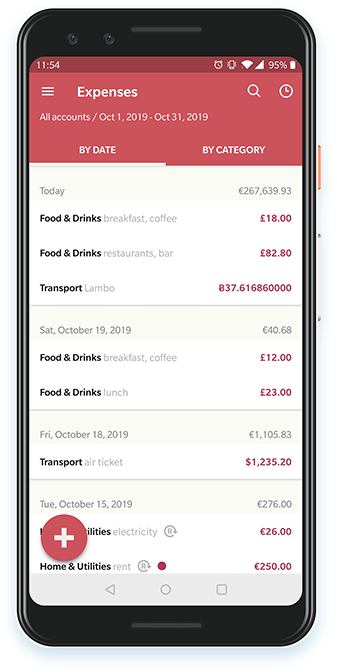 Currency flexible. From the ground up.
Toshl Finance apps were built from the ground up to support multiple currencies on all levels.
You can add expenses, incomes and transfers in any currency. Customize the currency of budgets, financial accounts and freely switch your main currency, that's used in all the graphs and sums.
Are you an expat used to thinking in your home currency, have bank accounts in several currencies and a travel budget in yet another? Toshl has your back.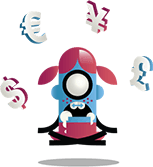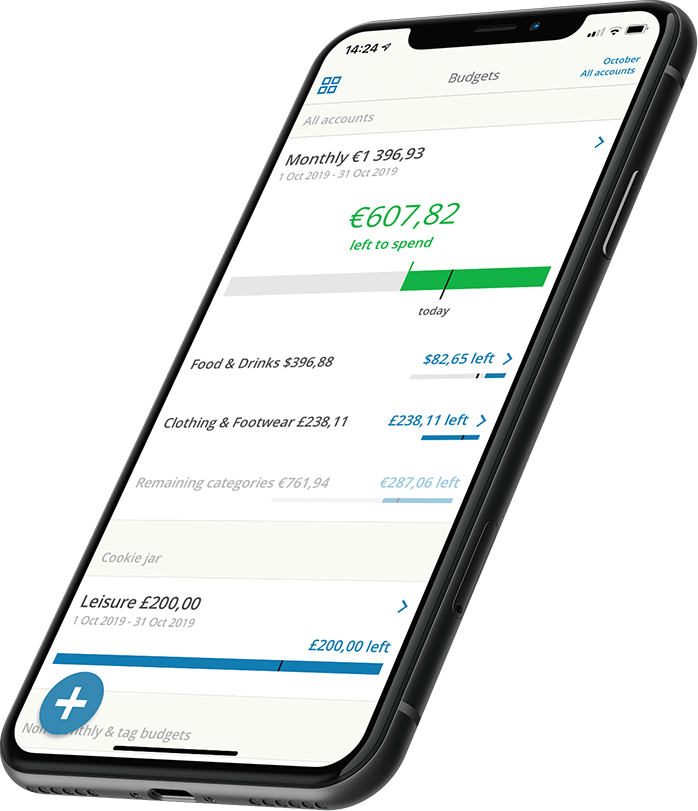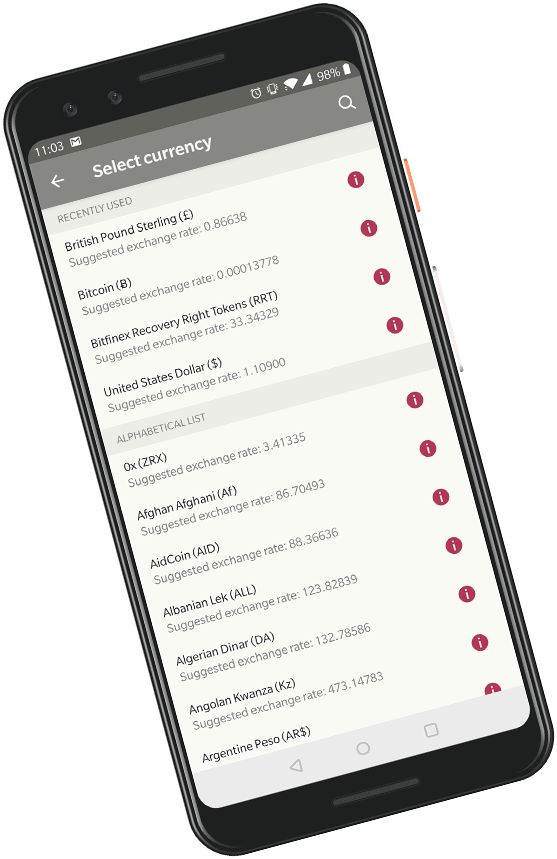 Fresh exchange rates. Long memory.
Fresh exchange rates are fetched every hour. You can use the fresh middle that Toshl suggests, or enter a completely custom rate, that better reflects the price of the currency that you had paid for it.
Enter an expense on a past date and the automatically suggested rate will be the one saved for that day in the past. For most currencies, our records go all the way back to 1999.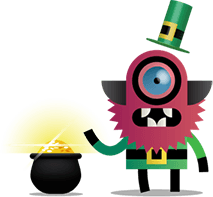 More traveling. Less accounting.
Travel budgets are especially sensitive and the exchange rates especially confusing. Let Toshl add some clarity.
The add expense screen doubles as a quick currency converter. If the expense you're adding is in a foreign currency, it will show you the value in your main currency and financial account currency as well.
Set up your budget in the local currency. Expenses in any currency can still count against it, making it easy to see how much leeway you have left.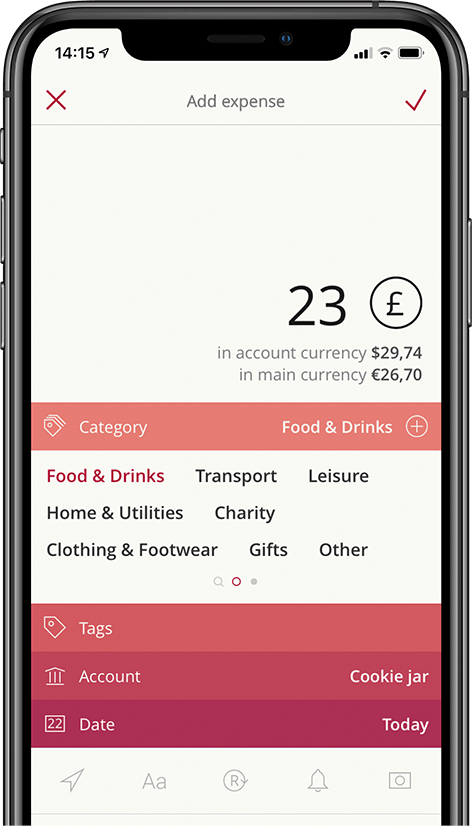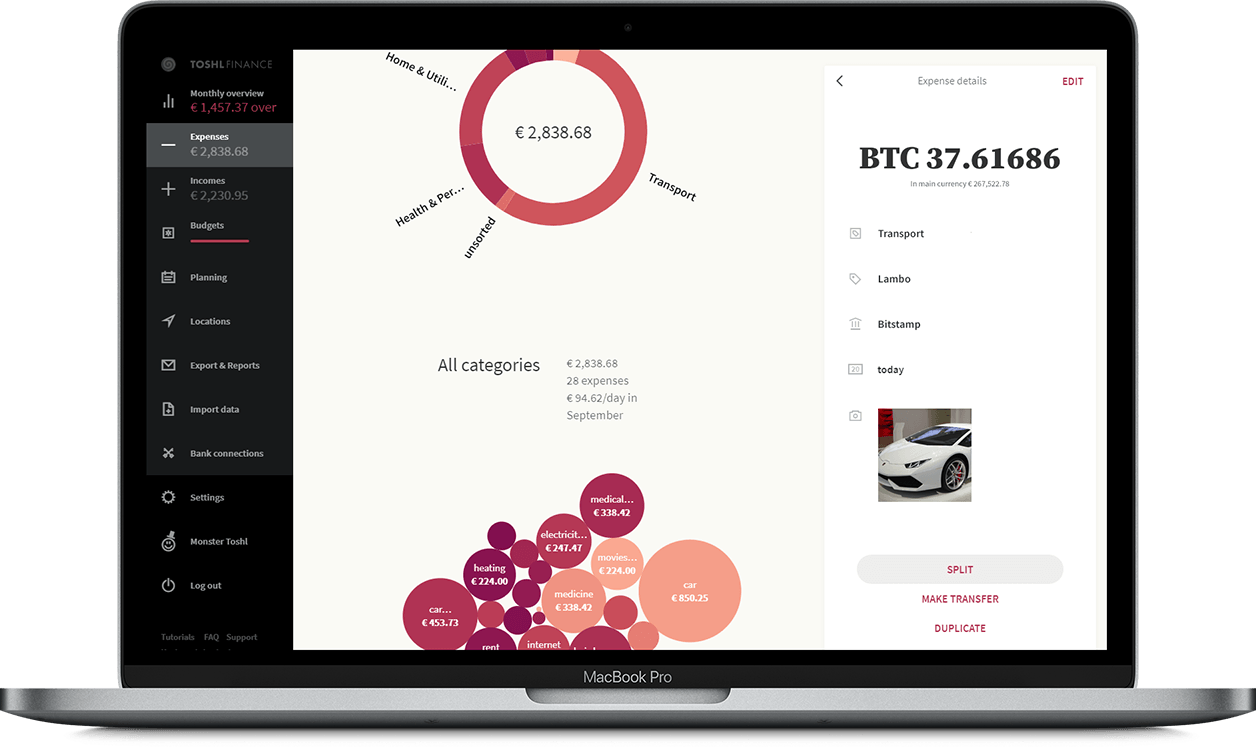 Crypto curious.
More than 50 crypto currencies with fresh exchange rates and their multitudes of decimal places are supported.
What's more, you can also connect your accounts on some of the popular crypto exchanges like Bitstamp and Coinbase.